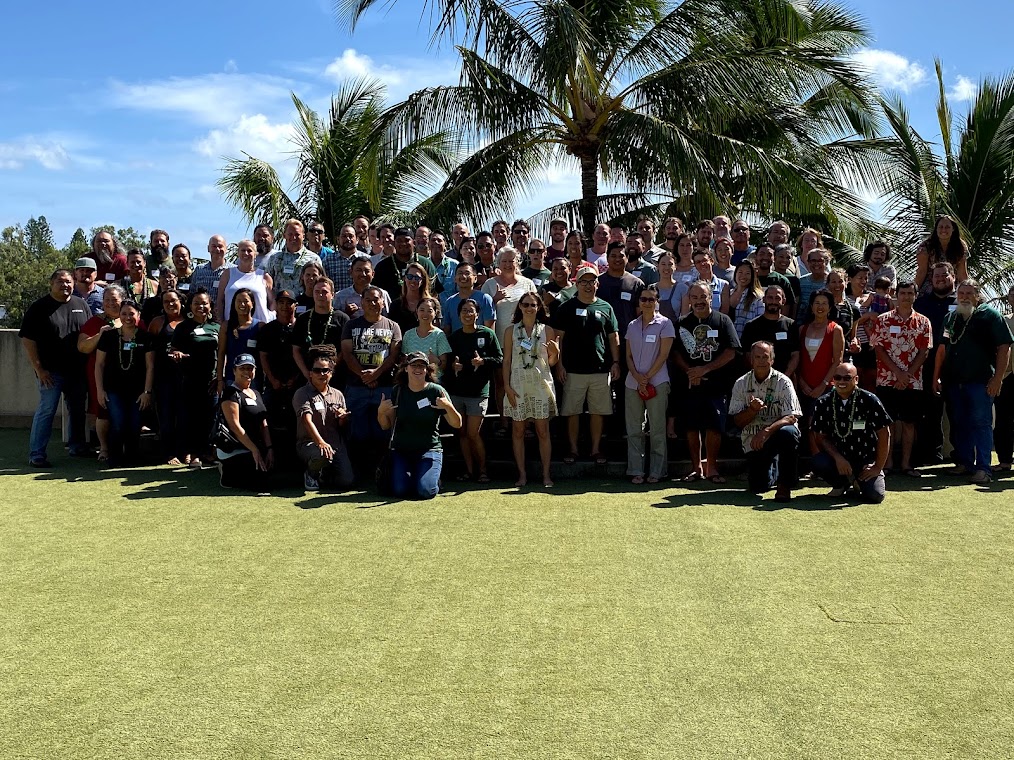 Our People
GoFarm Hawaiʻi has had the good fortune of having a team of talented and dedicated professionals who share a vision of developing well-prepared commercial farmers for Hawaiʻi.
Our current team members are:
---
GoFarm Hawaiʻi Director: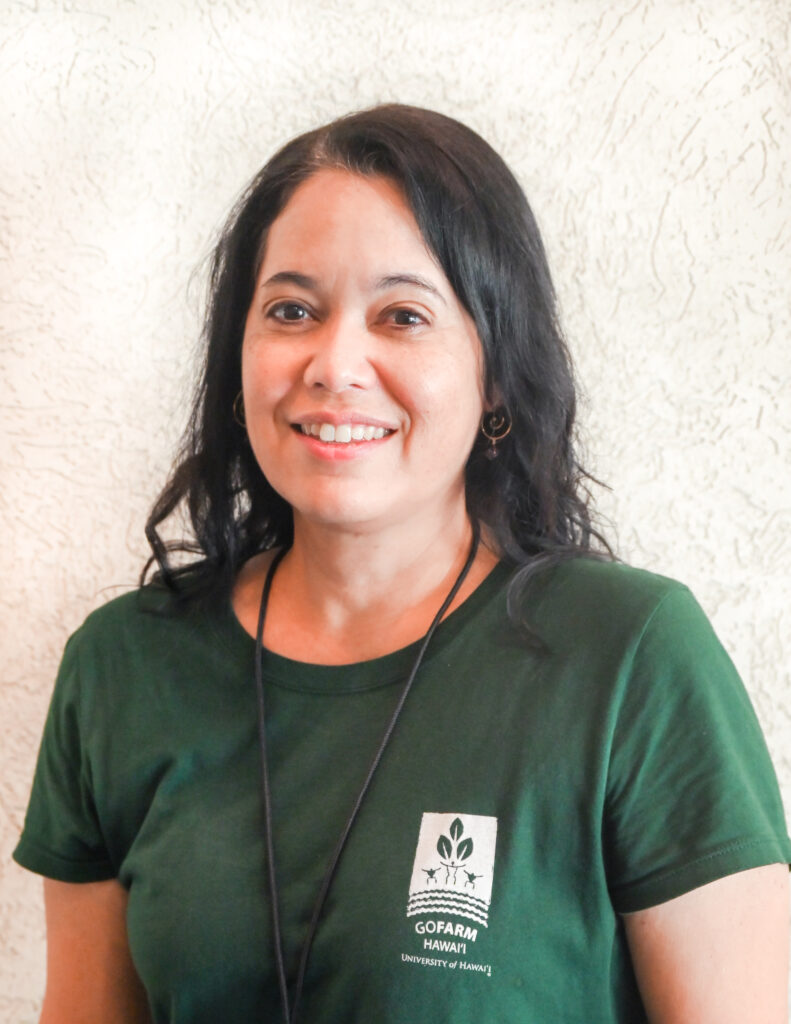 Janel Yamamoto
Director of the GoFarm Hawaiʻi Program. Janel holds a Bachelor's degree in Finance and a Master's degree in Human Resource Management.  She has been a VP of a large bank in Hawaiʻi and has particular expertise in financial analysis, compliance, project management and human resource issues.  Janel has consulted with farmers throughout the state for over 14 years.
GoFarm Hawaiʻi Associate Director: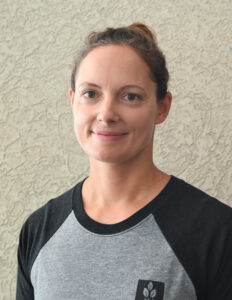 Laura Ediger
Laura has a background in botany, agroecology, and sustainability. After her PhD research in southwest China, she worked in Asia for 10 years as a consultant, and managed a farmer training program in China teaching sustainability practices to fruit and vegetable farmers. Now with roots in the soils of Oʻahu, she gets to grow native plants and fruit trees and keep bees.
---
Farm Coaches: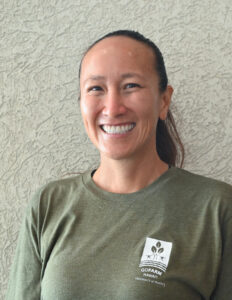 Jin-Wah Lau – Kauaʻi
Jin-Wah is a farm coach for Kauaʻi. She has an AS in Integrated Farming Systems from Kauaʻi Community College and a MS in Tropical Plant Pathology from UH Mānoa. While farm manager at Kauaʻi Community College, she laid the framework to establish ʻUlutopia, a 1-hectare breadfruit grove in the Back-40. When not farming, she enjoys going mauka and cruising with family.

Daniel Carroll – North Shore, Oʻahu
Daniel is the Farm Coach and site manager for GFH @ North Shore Oʻahu. Graduate from The College of Agriculture at the University of Vermont.  Daniel has been farming in Hawaiʻi since 2011, including 3.5 years managing and leading education about an organic operation at a large Oʻahu farm. He also operates an Avocado farm in Waialua.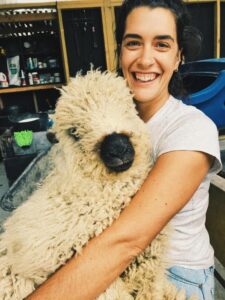 Rachel LaDrig – Windward, Oʻahu
Rachel has experience in organic production-based farming, agritourism, agricultural education, and animal husbandry. She worked for 3 years with Kahumana Organic Farms, where she co-founded and served as Secretary to the Hawaiʻi Farmer's Union United – Waiʻanae Chapter. She has also worked with many inspiring chefs and restaurants on the island, as well as with multiple community food system initiatives; always with the goal to get more local food on the plates of local people. She has a clear, felt passion for land stewardship, along with a deep desire to do this from a place of reciprocity. Rachel has a special interest in managing soil health, medicinal plants, nourishing those she loves, and building healthy people and communities
Jake H Sipes – Maui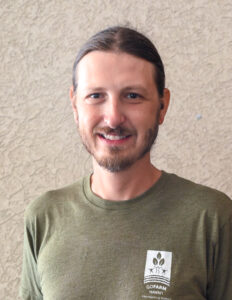 Jake is a GoFarm Alumnus and a recent graduate of the University of Hawaiʻi Maui College. He holds an Associate of Applied Science degree in Sustainable Tropical Crop Management and certificates in beekeeping and basic carpentry skills. Jake is a jack of all trades, having worked as a bartender and restaurant manager, music video creator, band manager, cable technician, finish carpenter's assistant, and retail store manager. He and his partner run a small farm start-up in Haʻikū Maui. Their goal is to combat food insecurity in Hawaiʻi by growing nutrient-rich fruits and vegetables in a sustainable, regenerative method that contributes to our community and the earth in a meaningful way.
Danny Randerson – Hawaiʻi Island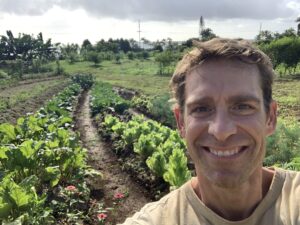 Danny is working to realize his dream of becoming a great grower. His experience includes class work at UH-Mānoa and Pierce College in Los Angeles, as well as work in permaculture and food/beverage production. He is constantly inspired by the hard work and success of the GoFarm students, and is looking forward to improving Hawaiʻi's food security and independence through farming.
---
AgBusiness Consultants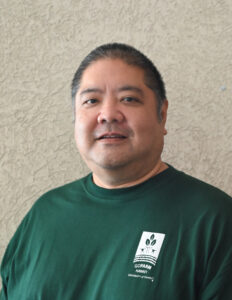 Erik Shimizu
Erik Provides training and consulting for GFH students and farmers throughout the state. A graduate of the University of Hawaiʻi at Mānoa, Erik has worked in large CPA firms and businesses specializing in accounting, and at a global professional services firm as a management consultant.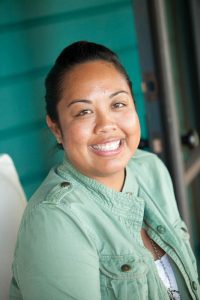 Pomai Weigert
Pomai brings experience in marketing, community relations, agtourism, and social media. She has served as a consultant to the Hawaii AgriTourism Association and as Marketing and Community Relations Director for Aliʻi Kula Lavender Farm.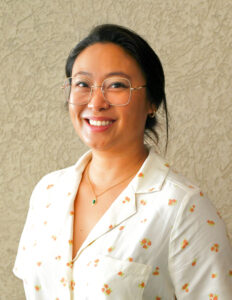 Alyssa Lee
Agribusiness Project Coordinator. Alyssa provides marketing training and consulting for GoFarm students and farmers throughout the state. She has a BA from the University of Hawaiʻi at Mānoa and is also a graduate and former farmer in the GoFarm Hawaiʻi AgIncubator Program. She has a background in the food and beverage industry and wants to bring local produce and products to the forefront of Hawaiʻi's communities and markets.
Jade Chihara – Program Assistant
Originally from Lahaina, Maui, Jade has a BA in the Study of Women and Gender with Concentration in Sustainable Foods from Smith College in Northampton, MA. Former work in ʻāina restoration efforts, community advocacy and regenerating former sugarcane lands at Kuʻia Agricultural Education Center where we lived the phrase "a rising tide floats all ships". Other pivotal learning experiences that I am extremely grateful for are my years spent as an intern and volunteer at Nohoʻana Farm.

Jay Bost – Special Projects
Jay previously served as Farm Coach and site manager at GFH @ Windward Oʻahu program and also served as Senior Farm Coach, working with all GFH sites to further develop their programs.  He studied Agroecology at Prescott College and Interdisciplinary Ecology at the University of Florida.  His career in agriculture and ethnobotany have taken him to New Mexico, North Carolina, St. Croix (USVI), Mexico, and Belize, where he has both worked and taught at numerous production, seed, and educational farms. Jay originally came to Hawaiʻi to study at CTAHR, but jumped at the chance to combine his passions for food production, applied research, and teaching with GoFarm Hawaiʻi.  Besides helping train new farmers, Jay is an active amateur breeder and seedsman, working with the Hawaiʻi Seed Growers Network and other variety trial networks.  He is also involved with projects such as FarmLink Hawaiʻi and the Waimānalo Co-op, working to directly link small growers and consumers.
Britton Price – Special Projects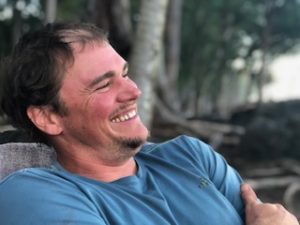 Britton comes to GoFarm Hawaiʻi with close to 20 years of farming experience on the Big Island. He has managed and operated The Milk and Honey Farm 40 person CSA for 7 years, a dairy herd sharing program for 11 years, and a 4-acre organic wholesale vegetable production farm in Waimea for five years. He continues to homestead in Puna, raising a diverse collection of tropical fruit, canoe crops, and livestock.  A member of Hawaiʻi Seed Growers Network, he continues to practice seed saving, helping to develop locally adapted seed for Hawaiʻi's local growers.
---
Program Administrative Coordinator: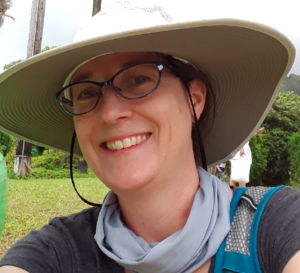 Vanessa Zimmermann
Program Administrative Coordinator. Vanessa has been an administrative coordinator for 15 years and has worked on a diversity of programs and projects, including GoFarm, Hi!ag, Agricultural Development in the American Pacific (ADAP), On-Farm Food Safety Project and Children's Healthy Living Program (CHIL). She has a degree from the University of Hawaiʻi in Psychology, and deeply loves all sciences.
---
Assistant Farm Coaches: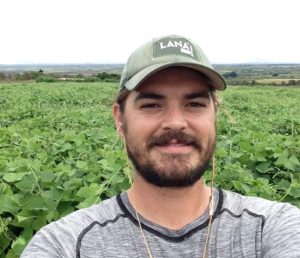 Caleb Monroe – North Shore, Oʻahu
Caleb grew up on farmland in northern California. His participation in FFA, as well as working his first job at a rice mill, grew his interest in agriculture. Caleb has been cultivating food commercially on Oʻahu's north shore since 2011. He's established hydronic systems, grown diverse vegetables and organic lettuces, managed a CSA, and trained dozens of farmers.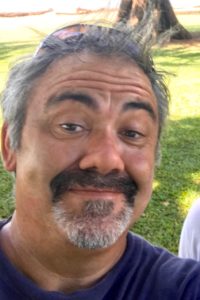 Rick Lhamon – Kauaʻi
Rick is a GoFarm Hawaiʻi alumni and also runs a flower farm.  Rick lends his strong construction, small engine and repair skills to the site and most of all he is known as the "Irrigation King".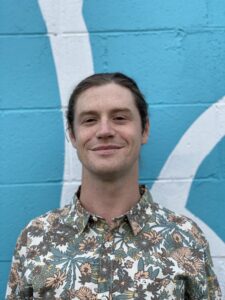 Avery Bryce – Hawaiʻi Island
Born and raised in Atlanta, Georgia, Avery began farming after high school, later moving to Maui in 2013 for an opportunity on a small, diversified organic farm. Promoting food access combined with building soil health and mitigating effects of climate change has been his inspiration while working alongside various food based organizations across the U.S. and Hawaiʻi. With a specific interest in biogeochemistry, he aims to improve crop production through the help of plant growth promoting microbes. When he is not at the GoFarm site, you can find Avery making vermicompost, growing gourmet mushrooms, or playing guitar.
---
Advisors:

Ted Radovich
Dr. Ted Radovich is the principal investigator of the sustainable and organic farming systems laboratory in the College of Tropical Agriculture and Human Resources at UH Mānoa. He is currently working with growers and other agriculturalists statewide to investigate links between ecological farming practices, yield, and crop quality. He is co-coordinator of the WSARE PDP and CTAHR Sustainable and Organic Agriculture programs and manages 3 acres of certified organic land at the Waimānalo Research Station.  http://www.ctahr.hawaii.edu/radovichT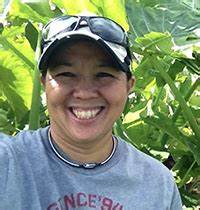 Jari Sugano
Jari S.K. Sugano is the Oʻahu County Administrator with the University of Hawaiʻi at Mānoa, College of Tropical Agriculture and Human Resources (UH CTAHR). She was previously a UH CTAHR extension agent, served as the statewide coordinator of the Local & Immigrant Farmer Education Program (LIFE), and co-coordinator for the Western SARE Professional Development Program and Sustainable and Organic Agriculture Program.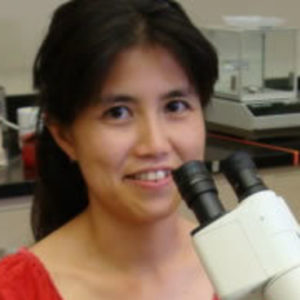 Dr. Koon-Hui Wang
Dr. Wang is an Associate Professor and Chair with the University of Hawaiʻi at Mānoa, College of Tropical Agriculture and Human Resources (UH CTAHR), Department of Plant and Environmental Protection Sciences (PEPS).  Her specialties include cover cropping, Nematology, Natural farming, Soil health management, Sustainable pest management.

Glenn Teves  
Glenn Teves has a B.S. in Horticulture from UH Mānoa and has been an extension agent on the island of Molokai for 22 years. First hired to provide education and technical assistance to native Hawaiian farm families on Hawaiian Home Lands, he presently oversees ornamentals, livestock and forage, and community resource and economic development programs, including aquaculture and ag cooperative development. He has a strong interest in lei flowers, passed down from his mom who sews leis almost every day, and was one of the contributors to the recently released 'Growing Plants for Hawaiian Lei'. Mr. Teves has provided technical assistance in the commercial production of pikake, tuberose, carnation, plumeria, and many of the lei flowers. He manages the CTAHR Molokai Extension Office and serves on many Molokai community advisories. He's also a CTAHR member of the UH Mānoa Faculty Senate.
---
We Appreciate These Former Members Too:
Steven Chiang (Director of GFH & UH Agribusiness Incubator Program)
Kelly Brennan (Farm Coach @ Leeward)
Pam Caesar, (Farm Coach @ Leeward)
Lynne Constantinides (Farm Coordinator @ Leeward)
Steve Fukuda (Farm Coach @ Windward)
Felicia Geronimo (Farm Coach @ Leeward)
Leonard Hall (Farm Coach @ Windward)
Alina Harris (Farm Coach @ Leeward)
Derrick Kiyabu (Farm Coach @ Hawaiʻi Island)
Kathryn O'Brien (Farm Coach @ Leeward)
Fred Reppun (Farm Coach @ Windward)
David Ringuette (CoFounder of GFH)
Nora Rodli (Statewide Program Coordinator of GFH)
Dan Rudoy (Farm Coach @ Windward)
Jay Bost (Farm Coach @ Windward)
PJ Oliveros (Farm Coach @ Maui)
Ann Emmsley (Instructor @ Maui)
Eric Hansen (Farm Coach @ Kauaʻi)
Kaʻi Makaiau (Farm Coach @ Waiawa Correctional Facility)