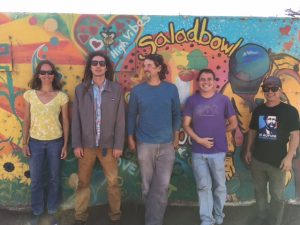 Our People
GoFarm Hawai'i has had the good fortune of having a team of talented and dedicated professionals who share a vision of developing well-prepared commercial farmers for Hawai'i.  Our current team members are:
Program Director:

Janel Yamamoto, MA
Director of the GoFarm Hawai'i Program. Janel holds a Bachelor's degree in Finance and a Master's degree in Human Resource Management.  She has been a VP of a large bank in Hawaii and has particular expertise in financial analysis, compliance, project management and human resource issues.  Janel has consulted with farmers throughout the state for over 13 years.
Program Coordinator:

Nora Rodli, MSN
Statewide Program Coordinator for GoFarm Hawai'i.  Nora comes with 12 years of experience as an owner/manager of a 10-acre diversified organic vegetable and poultry farm in New Mexico.  She has also worked for and managed farms in Florida, the US Virgin Islands and Mexico.  She holds a Master's in Advanced Public Health Nursing from UH Manoa – with hopes of tying her interests in agriculture and community health together.
Farm Coaches:

Jay Bost, MSc- Windward O'ahu
Jay is Farm Coach and site manager at GFH @ Windward Oahu program and also serves as Senior Farm Coach, working with all GFH sites to further develop their programs.  He studied Agroecology at Prescott College and Interdisciplinary Ecology at the University of Florida.  His career in agriculture and ethnobotany have taken him to New Mexico, North Carolina, St. Croix (USVI), Mexico, and Belize, where he has both worked and taught at numerous production, seed, and educational farms. Jay originally came to Hawaii to study at CTAHR, but jumped at the chance to combine his passions for food production, applied research, and teaching with GoFarm Hawaii.  Besides helping train new farmers, Jay is an active amateur breeder and seedsman, working with the Hawaii Seed Growers Network and other variety trial networks.  He is also involved with projects such as FarmLink Hawaii and the Waimanalo Co-op, working to directly link small growers and consumers.

Eric Hansen, MSc- Kaua'i
Eric is the Farm Coach and site manager for GFH @ Kaua`i.  Eric has a M.S. in Tropical Conservation Biology and Environmental Science and a B.S. in Environmental Science from UH Hilo. His work experiences include commercial taro farming, orchard production, sales at farmers' markets, botanical inventories for EIS, an internship at NRCS, and managing the largest ex-situ collection of endangered flora for the National Tropical Botanical Garden.  Eric sits on the Board of Directors for the East Kaua'i Soil Water Conservation District.

Ann Emmsley, BS – Maui
Ann is the Lead Instructor for GFH @ maui.  She is also the Assoc. Professor of Agriculture at UH Maui College.  Ann, a recipient of the UH Regents' Medal for Excellence in Teaching, has taught hundreds of Hawaii students in the science, production, and business aspects of agriculture.

Daniel Carroll, BS -North Shore, O'ahu
Daniel is the Farm Coach and site manager for GFH @ North Shore O'ahu. Graduate from The College of Agriculture at the University of Vermont.  Daniel has been farming in Hawaii since 2011, including 3.5 years managing and leading education about an organic operation at a large Oahu farm. He also operates an Avocado farm in Waialua.

Pedro Oliveros Jr. "PJ", AA – Maui
Farm Coach for GFH @ Maui.  Graduate of UH Maui College in Sustainable Tropical Crop Production with Certificates in Pest and Soil Management.  Has experience in educational and production farming.  Studied Ethnobotany in Scammon Bay, a remote village in Alaska.
AgBusiness Consultants:

Erik Shimizu, BA
AgBusiness Consultant. Erik provides training and consulting for GFH AgPro students and farmers throughout the state. A graduate of the University of Hawaii at Manoa, Erik has worked in large CPA firms and businesses specializing in accounting, and at a global professional services firm as a management consultant.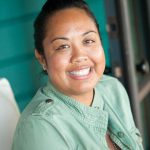 Pomai Weigert
AgBusiness Consultant. Pomai brings experience in marketing, community relations, agtourism, and social media. She has served as a consultant to the Hawaii AgriTourism Association and as Marketing and Community Relations Director for Ali`i Kula Lavender Farm.
Advisers:

Ted Radovich, PhD
Dr. Ted Radovich is principle investigator of the sustainable and organic farming systems laboratory in the College of Tropical Agriculture and Human Resources at UH Mānoa. He is currently working with growers and other agriculturalist statewide to investigate links between ecological farming practices, yield, and crop quality. He is co-coordinator of the WSARE PDP and CTAHR Sustainable and Organic Agriculture programs, and manages 3 acres of certified organic land at the Waimānalo Research Station.  http://www.ctahr.hawaii.edu/radovichT
We appreciate these former members too:
Kelly Brennan (Farm Coach @ Leeward)
Steven Chiang (Director of GFH & UH Agribusiness Incubator Program)
Pam Caesar, (Farm Coach @ Leeward)
Lynne Constantinides (Farm Coordinator @ Leeward)
Steve Fukuda (Farm Coach @ Windward)
Felicia Geronimo (Farm Coach @ Leeward)
Leonard Hall (Farm Coach @ Windward)
Alina Harris (Farm Coach @ Leeward)
Derrick Kiyabu (Farm Coach @ Hawaii Island)
Kathryn O'Brien (Farm Coach @ Leeward)
Fred Reppun (Farm Coach @ Windward)
David Ringuette (CoFounder of GoFarm Hawaii)
Dan Rudoy (Farm Coach @ Windward)