Main Content
GoFarm Hawai'i Goes to Portland!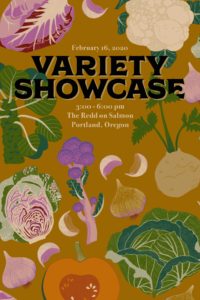 WE ARE EXCITED TO LEARN & SHARE
SEE YOU ON SUNDAY!
GoFarmer Profiles! Who We Are
Our mission is to enhance Hawaii's food security and economy by increasing the number of sustainable, local agricultural producers. We do this by offering those with an interest in agriculture a combination of knowledge, experience, and support designed to assist them in becoming viable production growers, and accomplish this in a manner that encourages sustainability.
Statewide Beginning Farmer Training Program
Farming can be a very rewarding pursuit:  It can sustain your family and your community,  give you independence, stimulate your mind, and feed your body and spirit.  It can, however, be very challenging:  Disease, weather, and pests can disrupt well-laid plans… Read More
Mahalo to the following organizations for their generous support and collaboration