---
Calendar and Registration Info:
Cohort 7 is currently in session through May 2023
New site under construction!
Updates and information on upcoming cohorts coming soon.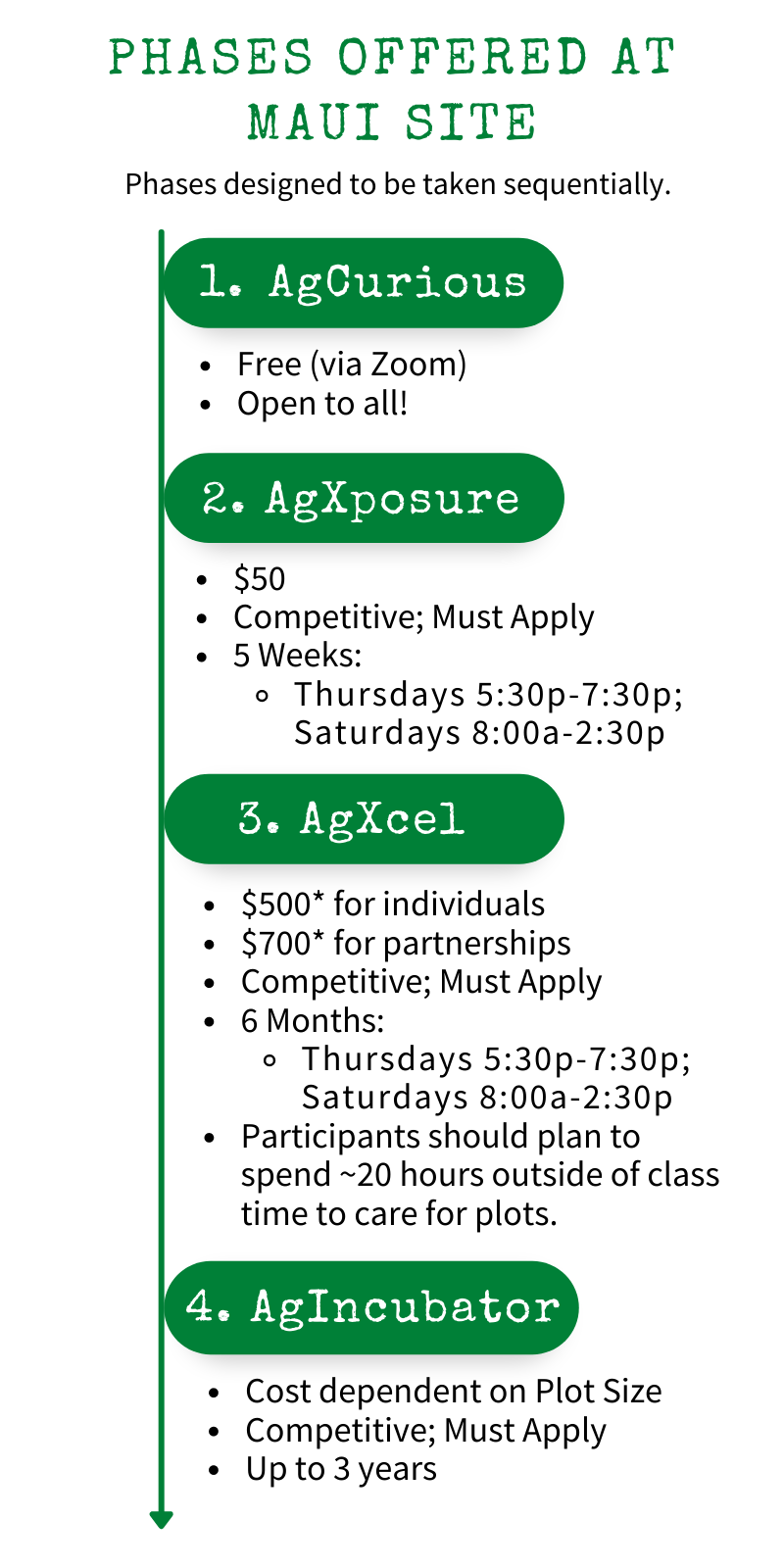 After over 7 years, we are expanding the GoFarm Hawaiʻi program on Maui and will finally be offering incubation to future graduates.
We will be breaking ground on Mahi Pono land in March and will be offering educational opportunities and volunteer days over the next several months. We hope to start our first cohort on the new site in the Fall.
We'd like to mahalo Maui County Office of Economic Development, UHMC & the College of Tropical Agriculture for their continued support on Maui and its future farmers and current farming community.
As we head into this transition, we've put together a FAQ to keep everyone up to date with what's happening and how things are lining up.
To get on the email list to be notified about Cohort 8 or all future sessions, Click Here.
Phases are intended to be taken sequentially.
Find more details about each phase Here and frequently asked questions (FAQs) Here
---
Additional Info & Questions:
GoFarm Hawaiʻi runs one cohort at a time. 

Recruitment for next cohort begins towards the end of Phase 3 (AgXcel)

*Need-based and Veteran Scholarships available.
AgBusiness Services are available throughout to all participants.
For specific questions, please contact:  info@gofarmhawaii.org
Schedule and costs are subject to change at any time.