---
Calendar and Registration Info:
Current Cohort is in Session until June 2024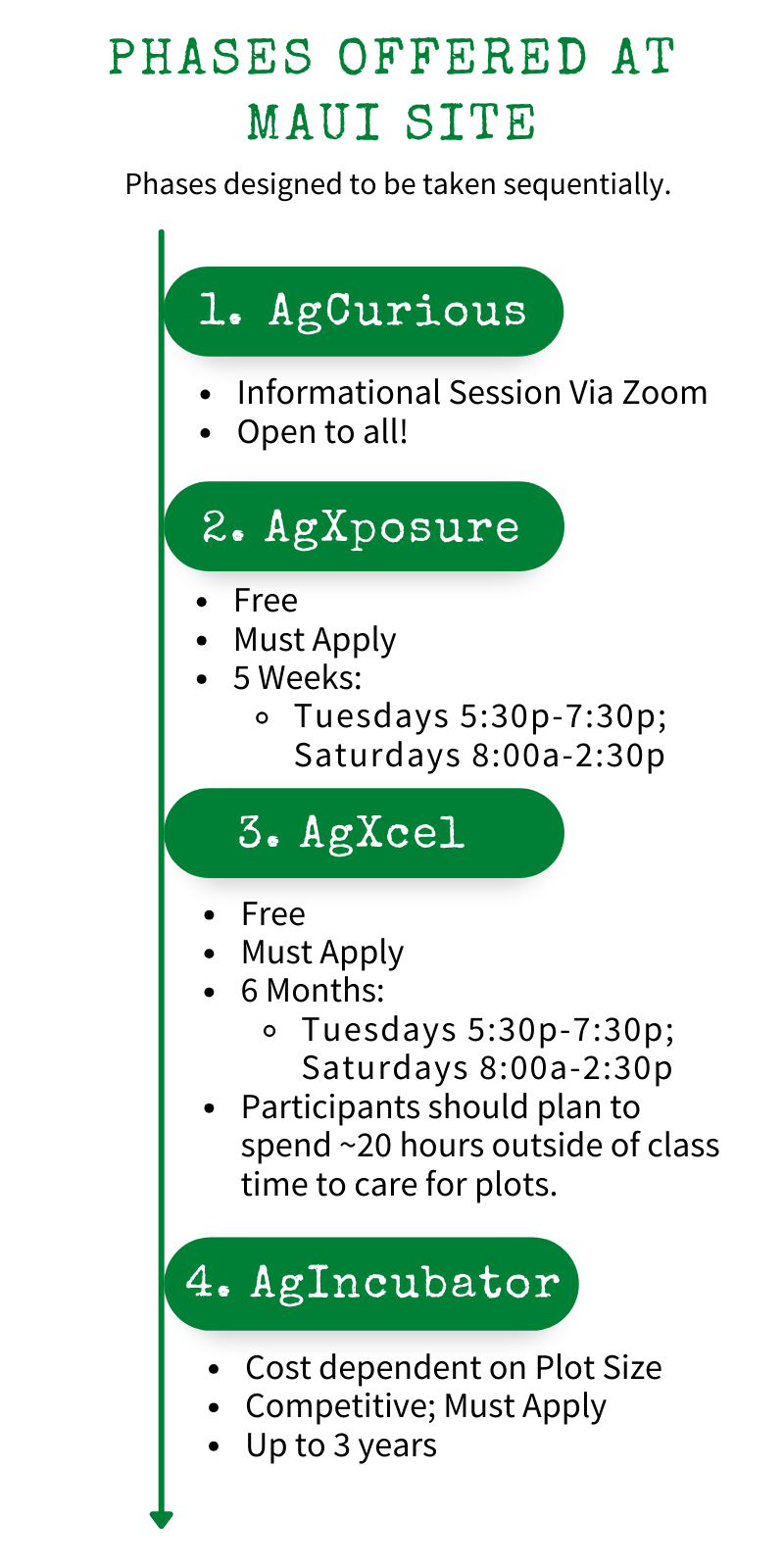 Current Cohort is in Session until June 2024
---
To get on the email list to be notified about the next cohort or all future sessions, Click Here.
We are expanding the GoFarm Hawaiʻi program on Maui and will be offering incubation to future graduates.
For this incoming cohort, we will be offering free tuition for up to 15 GoFarm participants to support growing food for the Maui community. Participants will receive training on production and distribution, with an emphasis on growing crops for donation to those in need and affected by the Maui wildfires.
We'd like to mahalo Maui County Office of Economic Development, UHMC, and UH College of Tropical Agriculture and Human Resources for their continued support of current and future farmers on Maui.
To learn more, read our FAQ.
Phases are intended to be taken sequentially.
Find more details about each phase Here
---
Additional Info & Questions:
GoFarm Hawaiʻi runs one cohort at a time. 

Recruitment for next cohort begins towards the end of Phase 3 (AgXcel)

AgBusiness Services are available throughout to all participants.
For specific questions, please contact:  info@gofarmhawaii.org
Schedule and costs are subject to change at any time.