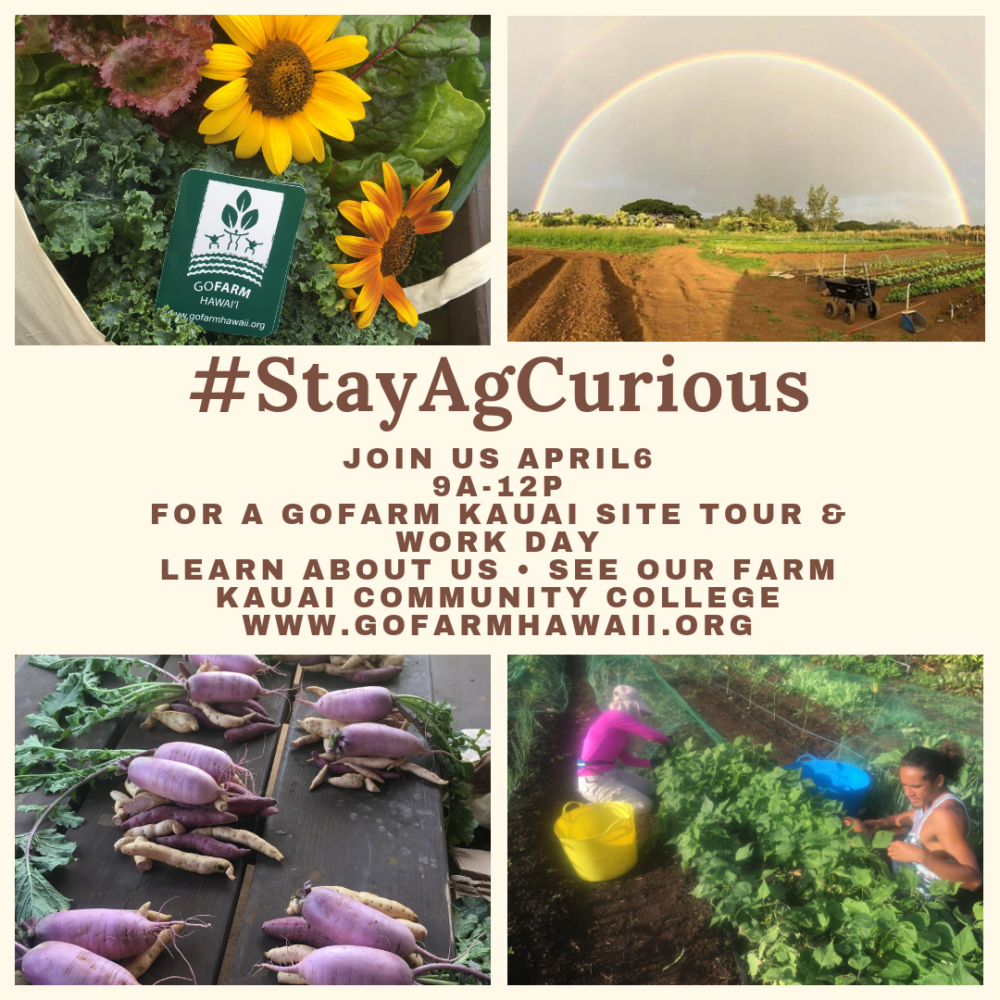 We invite you to join us for GoFarm AgCurious Open House on April 6th 9a-12p farm tour work day style. Learn what our GoFarm Hawaii farming program has to offer, meet the team and become a part of the local food movement on Kaua'i.
If you are interested in joining us, please sign up at: https://www.eventbrite.com/e/gofarm-hawaii-agcurious-open-house-kcc-field-training-site-tickets-48216939163
Please bring water bottles, hats and work gloves and be prepared for getting dirty.
Applications for AgXposure are open now, if you would like to apply now at https://gofarmhawaii.org/calendar/kauai/
If you have any questions prior feel free to contact GoFarm Hawaii Farm Coach, Eric Hansen, at kauai@gofarmhawaii.org.